Wedding Tips
 Ischia wedding viaggi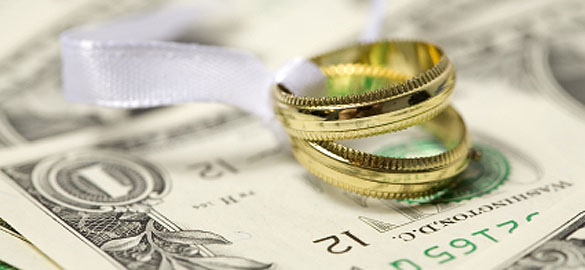 It can be higher or lower, more or less flexible but every one has an established budget for their wedding. But If you want the wedding you always dreamt of and are not sure about the specific location, guests activities, reception style or the travel then tell us how you image your perfect wedding and let us amaze you with our proposals.
Please tell us without commitment how you imagine your Big Day to be. How you would like to impress your friends and loved ones, it will give us and idea of your priorities. We will be happy to consider them and to make suggestions that might be suitable to your needs. of course, if you desire a service not mentioned in our service list, we ask you to let us know; we will take every wish under consideration. Thank you!
Ischia Wedding Ideas
It is superfluous saying that our wedding locations are more that sufficient to make your wedding  a true wonder but given that each bride is different from one another and has a different idea of the "perfect wedding" we prepared a wide range of options for a further customization in order to make the newlyweds really enthusiastic.
As well as the style that can be classic, elegant, quirki ecc, you can choose among many original ideas and many colours the special touch right for you.
Destination wedding? Italy!!!
A destination wedding is when a couple decides that they want to exchange their vows and celebrate their love in a dream location that they and their guests will have to travel to, enjoy a long weekend – or an entire week – and be on vacation while attending the wedding.
Weddings abroad are often more fun for the bride and groom, as well as the guests, because they are less stressful as there is an entire team of professionals working for them.
Since so many factors can impact cost, convenience, and appropriateness for a wedding destination venue, it is critical that the travel coordinator you deal with has actual very good knowledge of each phase of the stay and the location. Our team can help you navigate all of the many alternatives and finalize your destinations and packages.
We use our expertise to negotiate with airlines, hotels and local vendors so that you receive the best services at reasonable rates.
A very original (and convenient) idea is planning a destination wedding and honeymoon, this way, all of the travel related aspects – flights, airport transfers, resort fees, activities, entertainment and more – are offered through us with a perfect combination with the wedding celebrations.
So let us plan your perfect destination wedding-honeymoon without worry, while you focus on more important things, like getting married!
My Wedding in Ischia? Yes, I do!!
Every time I though about a reason why a couple should choose Ischa as a destination wedding my answer has been: for the natural beauties unique in the world, open air cultural heritage everywhere you look at, sun, sea, people's warmth and so on. Until when a couple I helped with their wedding week gave me perhaps the unique and most important reason. This very special Australian couple, during their wedding speech, spoke about the meaning of their special moment and the importance of spending it together with the most loved relatives and friends…all together like just one big family. They chosen our Island for the meaning that it gives in doing things together and the joy to share happiness. They talked about "Famiglia", an Italian word for family to express all the value and the importance to love each other, in the union and respect of the Family. Does exist a better way to start a new life?