Flowers & Styles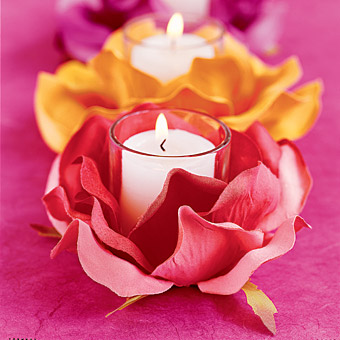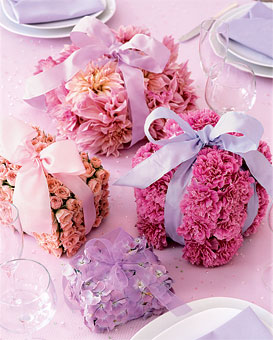 THE PERFECT WEDDING FLOWERS IN ISCHIA
To work a wonder, God have her shown a, at once, a bud, and yet a rose full-blown. – (R. Herrick)
If you have ever had the delicious pleasure of drifting through daffodils and daisies in a spring time field or strolling lazily among the high-hung roses and elegant orchids of a botanist's dream, the exquisite ambience of flowers has not been lost on you.
However, you may feel unsure of how to create the perfect floral experience that will both caress your senses and embrace your emotions. Do you put your trust, as well as a decent portion of your budget, in a professional designer? Do you utilize the vast knowledge of your neighborhood florist while intimating your style and tastes into the selections? Or perhaps you could set out on your own, culling jewels of floral delights from local nurseries.
Aside from the lifelong memories, flowers signify the celebration of your love and new life together. From choosing the boutonnieres and the bridal bouquet to orchestrating a mesmerizing display in the grandest of ballrooms, making the right decisions early in the process will do wonders to ensure your vision becomes a reality on your wedding day.
Regardless of the grandeur of your wedding, as well as the scope of your budget, you may employ the services of a professional floral designer and we at Ischia Wedding are in the art of lowers really insuperable. We will bring an appreciation of each flower and a working knowledge of the nuances that combine different flora into a beautiful masterpiece of color and fragrance.
Even for a more hands-on, less costly approach, we can supply not only a seemingly endless array of flowers and accessories but also invaluable experience gained from years of helping people realize their visions. We'll be you creative florist, attentive to your wishes and respectful of your budget, this is our priority.
Perhaps you tend towards the more independent and wouldn't mind shifting resources from your flower arrangement fund to that of your honeymoon. If you enjoy a creative streak that begs for expression, you will be pleasantly surprised with the abundance of fresh flowers available through farmer markets, wholesalers and nurseries in your area. Although you will be hard pressed to find good wedding advice, you will discover the raw material you will need to compose a symphony of sensual delights.
The memory of your wedding day will be part of your life for ever and flowers, as you might imagine, play an important part in your big day.
There will always be a connection with the memory of your wedding day and the fragrance of the flowers you chose. In the years to come whenever you come upon the same veriety of flowers, you will be transported the the very special place and time.
Flowers create a special dimension to every party or event, bringing vitally, light and life even to the most plain event. Our team have the understanding and know-how to create the mood, theme and feeling for your day. From the very start,, bridal bouquet, to liaising with your venue and other wedding suppliers, right up to the final installation, we will work with you to create the floral displays you've always dreamed about.
From classic stems to something a little bit more exotic we will help you to find the flowers that best suit your style and arrange them in a way to make your wedding day really amazing.
It is important to our wedding designers to talk to you and know your wedding dream so that we can turn it into a marvellous reality.
Some of the various theme we propose:
Seasonal Theme – Fairytale Theme – Retro Theme – White Summer Theme –  Seaside Theme – Blue Tiffany Theme – Butterfly Theme – Daisy Theme – Rose Theme – Wine Theme –  Victorian Theme – Colours Theme – Sunflower Theme Wedding
For more information about our wedding styles proposal, please click here