Menu & Catering
 Ischia Menu and Catering
Your upcoming wedding will be one of the most important days of your life and planning a wedding reception and locating with all of the perfect service providers for your day is very important. A caterer's food and menu must look good, taste good be plentiful and affordable. We only work with caterers that use fresh ingredients and are the most accredited of the chosen location.
They do on-site cooking and food preparation. We know their specialty dishes and try to combine them (if possible) with the most suitable menu for your wedding. Moreover our vendors offer a wide variety of dishes and menu's styles like Mediterranean dishes ethnic, vegetarian cuisine exc. They also pay attention to people with special needs preparing diabetic or children suitable meals.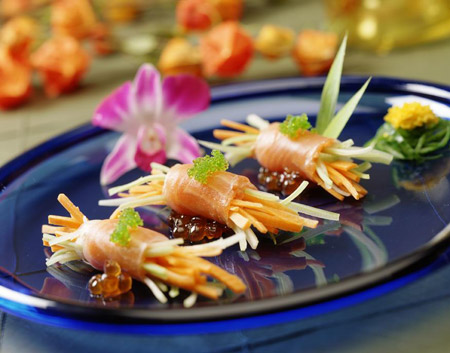 Besides the quality of the food and the rule of each dish it is very important to create a good synergy among all the testes, you and all the whole wedding style. So it is possible to require a tasting meal to work within your budget providing you with a menu that satisfies your needs. And even if we trust in our suppliers we personally supervise staff and service to make your wedding celebration absolutely perfect.